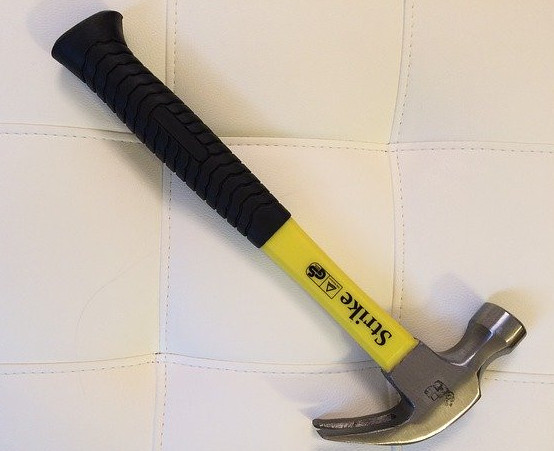 Estimating rehab costs for house flips is essential for finding a good deal. Being able to estimate rehab costs also comes in handy when buying rentals or even when looking at properties you plan to live in yourself. When estimating rehab expenses for the first time plan on making mistakes and budget for them.
Start with the end in mind. Upgrade the property according to what class location it is in. Read this article if you are unsure about what that means.
I have tried to put together a couple of ways to determine rehab costs. Once you find a way that works for you just keep perfecting it.
Walk Through With a General Contractor
Having a general contractor walk through a house to help give you an estimate for rehab sounds like a great idea. Everyone on HGTV does it. There are a couple of problems with this strategy.
Most general contractors won't come to give a free quote on a house you don't own.
You still need to come up with the scope of work (SOW).
Sometimes you can find general contractors interested in flipping houses and they are willing to walk through and give quotes.
When you have already had an accepted offer a contractor might be willing to walk through and give you a quote.
You can always pay a contractor to come to give you a quote.
Paying for quotes can get expensive fast. I would only do this for a place you are serious about.
Try to get a quote before closing on the property. It can be difficult to get a contractor out in time. Getting more than one quote before closing can be difficult too.
Always try to get 3 quotes. Prices can vary and knowing there will be other quotes for the job may help encourage contractors to give you a fair quote. Even if you have worked with a contractor before and like them, occasionally getting quotes from others is a good idea.
Estimating Rehab by Square Foot
This can give you a rough idea of what a project will cost. For the very first house, I wouldn't recommend solely using this method. But it can help make sure you are in the right ballpark with numbers.
I try to do some estimating off pictures. When the pictures don't give a good idea and I haven't walked the property yet, I like estimates based on the square foot of the property.
These numbers vary greatly depending on where you live and the cost of labor and materials.
Keep in mind these are rough estimates and not necessarily accurate for your area. Use these and adjust them for your location. The more flips you do the more accurate these numbers will get.
When your estimates are within a few thousand dollars you have good numbers for your area. I think it is best to physically look at a house and not do an entire rehab based only on this number. But it can give a good starting point if you have no idea where to start.
Light Basic Remodel $12-$16 Square foot. This is minimal work. The property needs clean, painted, new carpet and maybe some new appliances or countertops. The goal here is to make the house livable, not gorgeous. The property shouldn't need any major repairs just small cosmetic things.
Average Remodel $16-$24 Per Square Foot. This is a big range but if there are a couple of bigger repairs like the roof, siding, or windows it can push this number up quick. Cleaning, painting, new flooring, appliances, countertops, new cabinets, removing a wall or two are all pretty standard with this one. There should only be 1 or 2 big-ticket items when using this category.
Trashed Property $25-$30 Per Square Foot. There may be trash all over but look for holes in the walls, new drywall needed, water damage, pipes missing, no water heater, the furnace isn't working, windows are broken, the new roof needed, mold issues. These are the houses with big problems and will require a substantial rehab to make them livable.
The Fancy Place $28-$40… or higher. These places are expensive due to the finishes required. Remodeling a property in a class A location that requires a high-end class A house can get pricy. Granite or quartz countertops, custom cabinets, high-end appliances, crown molding, and expensive tile can drain the wallet fast. These places can be as expensive as you want to make them so be careful when budgeting for a luxury remodel.
Looking at neighborhood comps will help you decide what finishes are needed. I like to look in class B areas and go for an average remodel. Our last flip was in a class B (one that appears to be heading to class A), and the property costs us an average of $18 per sq ft.
We did a bit of work ourselves and added a few unnecessary upgrades. I like my flips to be one of the nicer properties on the market when we are finished. This way our properties sell quickly.
What Repairs Are Needed – How to Inspect a Property for Repairs
How I estimate a property is by walking the property, take pictures, and notes on what needs to be repaired. The problem with this is you need to know what needs to be repaired. Once you know what needs repaired start calling around for quotes in your area or start pricing materials.
Knowing what to look for is key to being able to estimate a house flip rehab. The more properties you look at the better you get at this but if you know nothing about fixing properties it can feel overwhelming.
I tried to put together a list of items to inspect when looking at a property.
Before getting into the list I have a few tips for looking at possible house flips:
Look at the property on a rainy day or do the inspection on a rainy day. Check the basement or crawlspace for water, standing water by a septic system (that could be one gross mess to deal with later), does it flow away from the house or towards it, look for roof leaks, and make sure the gutters are working.
Talk to the neighbors. Even if you hate talking to other people just do it. There is so much valuable information you can find out. People typically enjoy talking about what they know. They will tell you about a tree that fell on the house or how it was flooded because of broken pipes. Many times I catch people outside and a wave and hello with a smile starts them talking.
Do a virtual tour. Investing out of state or unable to walk a property? Have a realtor do a virtual walkthrough with you. A video call isn't difficult and any good realtor will be willing. It's not as good as being there in person but it is better than a limited amount of pictures.
Take pictures! No matter how many notes you write down, especially if this is your first property, take pictures of every room and outside. It's hard to remember how many windows need to be replaced from memory but a few pictures will show you exactly what you need. Unsure if something needs to be fixed or how extensive a repair will be? Take several pictures of the problem and show it to someone who knows how to fix it.
I like to have a checklist when looking at potential houses for a flip or rental. Before seeing a house in person I get as much information from the current pictures as possible. The first time around assessing what needs to be fixed on a property can be overwhelming feel impossible to catch everything.
Look at a few properties listed on the MLS and practice inspecting a house for repairs needed. This can boost your confidence when looking at homes in the future.
This list is not all-inclusive but learning to assess everything on this list will get you far. Having a checklist will make estimating rehab costs for house flips easier and more accurate. I have included common materials and issues that you're likely to run into.
Inspecting for Exterior Repairs
The Roof
The roof can be one of the largest expenses you can run into when rehabbing a property. If you have no idea if there is roof damage read how to inspect a roof to get an idea of where to start. I made inspecting a roof its post to be able to go more in-depth.
Gutters, Soffit, and Fascia
These are all connected to the roof inspection. Gutters remove water away from the house, fascia covers the end of the rafters and soffit covers the bottom overhand of the rafters.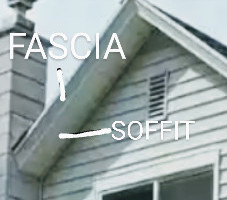 Gutters are something most people recognize. If you are confused about soffit and fascia just look at the wonderful high-quality picture I created.
Inspecting Fascia and Soffit. 
Watch for missing fascia or soffit.
Wood rot on the fascia.
peeling paint will need to be scraped and repainted.
Soffit vents that are blocked or missing.
It can be hard to see unless there are discolored areas or large amount of peeling paint. It isn't very expensive to repair or replace fascia or soffit. Just watch for water damage that can be caused by bad fascia or soffit. Fixing water damage gets expensive.
Inspecting Gutters. 
Make sure there are no breaks or gaps in the gutters.
The gutters should be sloped towards the downspout and no water standing in the gutters.
Watch for pooling water around the house. If you find pooled water look for leaks near the gutters.
Stains in the fascia board or the siding behind and below the gutters. Stains or discoloration can be a sign of leaks.
Make sure the downspouts end several feet away from the house. I have had wet basement issues fixed by simply extending the downspouts of gutters a few feet. Make sure where the downspout ends the ground is sloping away from the house. It won't help much to divert the water a few feet only to have it run right back towards the house.
Rusted gutters can be a sign of leaking or getting old. Orange marks near seems can be an indication.
Gutters are a pretty inexpensive fix or replacement. But if water damage has happened because of faulty gutters that can be expensive.
Siding
Siding can be a pretty lengthy topic. There are a few different kinds commonly used and different problems with each. For more detailed information check out this article.
At the very least keep an eye out for siding that isn't attached, bulging, missing pieces, or discolored. Some siding can look terrible but a simple power wash can make it look like new.
Grading around the Foundation
While walking around looking at roof, gutters, soffit, fascia, and siding remember to look down. Make sure the ground slopes down away from the house. This helps direct the water away from the foundation. If you find a house with grading that slopes toward the house make sure to examine the foundation carefully.
The ground that slopes towards the house will direct the water toward the foundation of the house. This can eventually cause the foundation to fail and water in crawl spaces or basements.
The Driveway or Parking
I like to look for a property that has plenty of parking. A place in the city may only have street parking or no parking. I have not ran into that issue. In my area, it would be something I avoid.
Since the properties I look at always have parking I can't ignore the driveway when estimating the cost of the flip.
Gravel or dirt driveway. Look for potholes or issues where water has been washing away part of the driveway. A gravel driveway is a cheaper fix.
Having someone come in with a load of gravel and pack it down is pretty inexpensive. It may not add huge value but feeling like your driving down a sketchy two-track road may make some buyers run.
Asphalt driveway. Everyone loves a paved driveway. Asphalt driveways last about 20-30 years with good maintenance. Simple problems can be filled and sealed but if bad enough it may need to be replaced. Issues to look out for include:
Water pooling on the driveway. The driveway should be sloped for drainage and there shouldn't be puddles.
Missing chunks. Craking asphalt and large chunks missing is never a good sign.
Cracks. A few cracks are inevitable and can usually be filled but when they start to connect and look like an alligator's back then there is a problem that simple filling and sealing may not fix.
Loose pieces of gravel on top. This is called raveling. It can be fixed but needs to be fixed quick. Once raveling starts the driveway will continue to deteriorate quickly.
Concrete driveway. This driveway can last 30-50 years depending on foundation and maintenance. This is the longest-lasting but also the most expensive driveway. When checking for issues make sure to look out for:
Deep cracks
puddling water
potholes
lots of prior repairs
Simple problems can be repaired but if the concrete looks in rough shape removing and replacing is expensive.
Decks and Porches
A beautiful deck or porch can add great value to a house but an ugly one may scare people away. Tearing down and rebuilding or major repairs can get expensive. If only simple cosmetic fixes are needed it can be a cheap fix and make your deck or porch look new. Signs of damage can include:
Support posts. When the posts that support the weight of the deck are damaged this is a bad sign. Some decks are made with 4×4 posts. These tend to have problems quicker than 6×6 posts. Watch for bowing, any signs of rot, or problems where the post meets the ground. If all the posts look bad it could be a bad sign the deck may be expensive to fix.
Cracked concrete piers. Posts can sit on concrete piers or be in holes filled with concrete. If the concrete is visible make sure it isn't cracked and is intact. Posts sitting on concrete piers need to be attached and firmly to the concrete pier. Make sure it is screwed down properly.
Ledger board. The ledger board attaches a deck directly to a house. It supports the joists and is attached with metal hangers. If the ledger board is loose, cracked, split, or rotting it will probably need replaced. It should be attached to the house frame not plywood sheathing.
Beams. These should attach to the support posts and support the floor joists. Look underneath the deck or porch and make sure the beams are not cracked, rotting, sagging, warped, or damaged.
Loose or missing railing. In many places, any deck 30″ or higher needs to have railings. Check to make sure railings are sturdy and not loose or damaged.
Joists. Look underneath if possible. The boards that support the decking boards (the deck floor) are called joists. Take a look to make sure they are in good shape. Watch for sagging, warping, cracking, rotting, or bad hardware anywhere.
Decking boards. These may be exposed to outdoor weather often if they aren't covered it a roof. Sometimes the wood can look weathers and old and the deck appears in terrible shape. If the boards are solid the deck just needs to be restained and sealed or painted. First make sure there is no rotting, warping, sagging, or broken boards. There shouldn't be boards that flex when walked on. If only a few boards are bad these can be replaced as needed but if there are several bad boards it is often a better idea to replace them all.
Cover. A roof or pergola is sometimes present on the deck or porch. Check to make sure the covering is in good condition. Look on the roof to make sure the roofing is in good shape or that the pergola is solid.
A deck can look in terrible shape but if the supporting structure is in good condition. A few simple repairs to the decking floor or railing and a fresh coat of paint creates curb appeal or a great attraction for home buyers. When the support structure is bad it can be more cost-effective to tear it down. The deck will cost a bit to rebuild and don't forget the added cost of removal of the old deck.
Garage
Most of the garage is pretty similar to the house so I won't go into detail on many of the similar things. There are a few things to worry about specific to the garage. When inspecting a property that has a garage inspect carefully:
Garage doors. Check to see if they open and close well. Make sure there is no obvious damage to the doors. If the rest of the house is being updated the garage doors may need an update too.
The sensor on the garage door. Make sure the sensor is aligned and the door won't shut if something is in the way. This is an important safety feature to make sure it works properly.
Floor slope. The floor in a garage should be sloped slightly toward the doors or drain. This keeps water from invading the house. Something like a golf ball or marble set of the floor may help see where the floor is sloped.
Garage door seal. Check the bottom of the garage door to make sure the seal is good. It is an easy replacement if bad but helpful for keeping water out of the garage.
Replacing old garage doors can drastically improve curb appeal. The doors themselves can range from pretty cheap to very expensive so pick according to the neighborhood. Installing them is typically not an easy DIY project so unless you have done it before and know what you are doing.
Landscaping
Take a careful look around the property. Outside will be the first impression everyone has when they walk up to the house. This doesn't have to be an expensive part of the flip but make sure it doesn't give a bad first impression. If the house looks good a little landscaping and cleaning can go a long way. Walk around the yard and check for,
The ground is sloped away from the house. This is more than aesthetics this is important for keeping water away from the foundation.
Dirt piled up to the siding. The dirt or mulch shouldn't be piled up to the siding. This gives easy access to bugs and critters to get under the siding.
Holes in the yard. Sometimes people have dogs who dig or plants removed that leave holes in the yard. It's a sprained ankle waiting to happen. Fill in the holes if possible and plant some grass over them. It also makes mowing the lawn easier with a leveler ground.
Pick up junk. People leave junk piled up behind sheds or all over the yard. Make sure to get rid of it all.
Standing water. With heavy rain, there's bound to be standing water somewhere for a time. When standing water doesn't go away it can be a sign of other problems. It may also just be standing water that is killing your grass and not draining well, a little fill dirt could fix it.
Erosion. Water that is washing away part of the yard can cause a problem. If the house is on a hill it can be washing away the ground that helps support the foundation. Planting grass, plants, or building a decorative retaining wall are great options to fix the problem and add curb appeal.
Overgrowth. Properties that have been abandoned for extended periods can look like a jungle. Clean up or remove those plants. People will be easily overwhelmed if plant life isn't kept in check.
What damage to the yard during the rehab. While working on the property keep in mind there may be damage to the landscape and budget money to fix it after.
Take a peek at the neighbor's yards. We have passed on a house because of a hoarding neighbor. The yard looked like a junkyard. Fixing a property we owned is doable but we couldn't do a thing about the neighbor. It would have been a good opportunity if not for hoarder neighbors. We went with a different house and after the flip had 5 offers within 2 days and accepted a full price offer. The house we passed on was flipped by someone else. The last time I checked it was still on the market after 25 days. This was during a time when houses were selling like crazy in this area.
Add border and mulch. No idea what to do with a spot that needs a little work. Many times just adding a decorative border and some mulch will make an area look finished. Adding just a few plants gives people the idea of a flower bed there. If you don't have an idea what to do keep it simple. They will either leave it or be able to imagine what they will plant there.
Fence. If there is a fence check to see who it belongs to. Sometimes adding a privacy fence can give people a sense of privacy or repairing an old fence can add to the appeal of a yard.
Landscaping can add some value to a property but it can also help a property sell faster. People worry about what others think of their property so make sure the property has curb appeal.
Septic System and Well
This gets lengthy so it will be a separate article check it out here. It focuses mostly on septic systems in rural areas but there are also a few things for those connected to city sewer.
Problems with septic or well can be expensive. Getting the advice of a professional that specializes in this worth the money. If there are warning signs that the well or septic are bad make sure to get an inspection before buying the property. These are not usually cheap fixes. There can be times when the fix is only a few hundred dollars but typically if there are big issues septic and well can be in the thousands to fix.
Foundation
The foundation is what the house sits on. Needless to say if there is a problem with the foundation the whole house could be in trouble. It would take a whole book to describe all the foundation problems that could occur. Also, I am not a professional able to assess and fix foundations. But I have looked a several and can give you some good pointers of when to be concerned and bring in a professional.
Keep in mind this is the foundation of a property and if for any reason you question the foundation get it inspected before purchasing.
When there is a basement or crawl space that is unfinished and a visible foundation wall, look for cracks. Not all cracks mean the foundation is caving in but some cracks are more serious than others. These are some examples of the types of cracks that can be present.
Horizontal cracks in foundation wall. These are typically caused by the soil outside pushing on the wall. Freeze and thawing or lots of water sitting outside the wall can put pressure on the wall. This can cause cracks. These are usually the worse cracks to see. These types of cracks should be assessed by a professional. If left untreated for long enough it can cause the wall to fall in and that is one expensive repair bill.
Vertical cracks. These aren't as scary are horizontal cracks. It can be caused when one part of the house settles faster than another. If it appears one side of the cracked wall is down lower than the other it would be time to bring in a professional. Also, if this crack is larger at the bottom than the top it can be a cause to worry.
Diagonal cracks. These cracks run at an angle around 30-75 degrees. It may be a small crack or it can be larger at one end than the other. This can be worse than a vertical crack. It can be caused from one part of the foundation settling faster than another, expansion and contraction from the soil under or around the house, improper backfill, or the house being built on a hill. The cause of the cracking should be addressed before filling the crack.
Cracks in basement, garage, or concrete slabs. Small tight cracks aren't something that is too concerning. The problem is when cracks start to get 1/4 in wide or larger. Also if there is vertical displacement (one side of the crack is higher than the other) this is a problem. There could be a problem with the ground that supports the concrete and should be checked by a professional.
When you can't see the foundation wall or are wondering if the cracks present are structural some other warning signs can be:
Cracked walls. Walls that are cracked above doors and windows might a sign of normal settling or a sign of larger issues. Stress gets put on weak points and cracking above these areas can occur. Vertical or horizontal cracks in the middle of drywall could mean that there is just an issue with the drywall tape.
Doors or windows that won't shut. If this only occurs when it is warm and humid it can be from the wood swelling. Just a slight stick but still able to get the door or window closed is not as worrisome as doors that are unable to close or windows that won't open.
Slanted floors. Slants or dips in floors can also be a problem. Take a marble and place it on the floor. It will start to roll on its own if the floor is slanted.
Ceramic tiles or vinyl floors rising up. Part of the floor popping up could be a bad sign.
Cracks in brickwork. Brick houses or houses with a brick veneer can crack if there are structural problems.
Chimney separating. A chimney that appears to be leaning away from the house could be a warning sign.
Cracks in the top story of the house. 
Gaps between the floor and wall. 
Just because there are one or two of these issues present doesn't mean it's a failing foundation. If there are several of these issues present make sure to get a professional in to check it out.
Demo
When rehabbing a house don't forget to add demolition to the budget. You can have a handyman, contractor, or hire a crew that demo is all they do. You could also hire a bunch of your buddies but just a word of caution, if the people doing demo don't know what they r doing it can cause more damage, and rehab will take longer and cost more.
There are only two expenses here to budget for
Dumpsters or trash removal. If it's a small job you could get away with hauling a few truckloads to the dump. That is cheaper than a dumpster but more inconvenient. Regular trash pick up won't typically take building materials so don't plan on just throwing it away.

If getting a dumpster get it there before the demo starts. It usually only takes a day or two to get a dumpster. Some places will do same-day delivery if they have one available.

Labor. Don't forget you need people to do the work and to pay them for tearing everything up.
A few demo tips. 
I have heard of people doing flips themselves or hiring people to help but only doing one room at a time. It feels less overwhelming and you see a room completed quickly. If you're truly flipping a house DON'T do this! Demo everything that needs done right away. This way you are more likely to find any hidden supprises right away and know the full scope of what needs to be done.
Once the demo is done go back over your budget. During this process, there will be a few things that pop up you weren't planning on. This is a great time to make adjustments and changes. Plan on finding more things to fix especially when tearing down walls or replacing drywall.
When demoing bathrooms and there is no running water or working toilets get a portapotty. Having to leave the site to find a bathroom is time-consuming.
If there is an empty dumpster there is a chance someone will fill it for you. I have never experienced this personally but have heard of people having their dumpsters filled by random people. Getting the dumpster there the day demo starts and fill it fast to avoid this.
Plumbing
Typically the big costs for this have to do with a well, septic, or where it hooks to the cities water line or sewer. I have gone over some of that information here so I won't repeat it right now.
Locate the main water shutoff valve. For a variety of reasons, it is good to know where this is. If there is ever a leak in the house turn this off to stop all water flow.
If water is coming in from the city and you have a water meter do a quick test to check for leaks. Make sure all the water faucets in the house are off and check the water meter. There should be some indication of water is being used or not. all faucets off and the meter shows water is still flowing then there is a leak somewhere.
If your water meter is by the road you can try shutting off the main valve to see if the leak is in the house or coming from the mainline. If it has stopped there is a leak in the house somewhere. Still showing water use, then the leak is coming from the mainline somewhere between the road and the house.
When looking at the plumbing make sure to look at the water heater. A few tips when inspecting the water heater are:
The water heater that is 7-9 years old should probably be replaced. There probably isn't much life left in it.
Make sure there is no rust on the bottom. If the bottom of the water heater or any part on it is rusted replace it. It may not be leaking yet but it will probably start soon.
If there is water on in the house make sure the water heater is on and working. Simply turn on the hot water faucet and check the temperature. Continue running it until you are sure the water is good and hot.
No hot water with a gas water heater? Make sure the pilot light is on.
When putting in a new water heater consider the size that will be needed. For an average house 3 bed 2 bath, a 40-50gal tank is typically fine. If you start getting into bigger houses consider upgrading to a larger water heater.
When checking out the rest of the house make sure to,
Test the sinks and toilets make sure they work and drain well.
Check under sinks for previous leaks.
Turn on the shower and tub. Check to make sure if you have a tub/shower combo the water switches from the tub to shower easily.
Check all fixtures regardless if you are keeping them or not. It can show previous leaks or issues with water pressure. Don't forget outside water faucets.
Look for any discoloration around water pipes and where they run. Including water spots on the ceiling where pipes run. It can be a sign of old leaks that may or may not still be a problem.
Figure in the cost of replacing a shower or tub. A tiled walk-in shower is a nice selling point but will cost extra with possible custom framing and tiling.
Water pressure. Check the water pressure extremely low pressure can be a sign there is an issue. Also, very high water pressure, especially if the pipes are making noises, can be a problem. High water pressure can cause problems with plumbing eventually.
It's hard to keep up with all plumbing codes but the goal is to catch the big issues. Catching big issues sooner rather than later is important not only to be able to budget for the fix but to prevent water damage from occurring later on.
Keep in mind to budget for any fixtures you are replacing. I always recommend getting rid of old dated cheap fixtures. It is something that isn't very expensive but makes a big impact.
HVAC
HVAC stands for heating, ventilation, and air conditioning. A home inspection may quickly look at heating and cooling but if you spot concerns it may be a good idea to get the HVAC checked by someone who specializes in HVAC or budget to replace them.
Heating systems. Where I live there are typically two different types of heating systems, forced air or radiant heat. In milder climates, heat pumps are popular and are combined with AC. Heat pumps can be a great option if the property is in a mild climate that rarely gets below freezing. They can be installed in climates that get below freezing temperatures, but a furnace will be required too.
If there is power and you can turn the heating systems on here are a few things to check for:
That it is actually producing heat. Turn the heat on when you first get to the property it may take a few mins to start heating.

If it is not working and is a gas unit check to make sure gas is open
The piolet light is lit
The breaker is turned on for the furnace
There is typically a switch on the side of the furnace to turn power on and off, make sure it is on.
Make sure it is heating evenly. Walking into one room and it's freezing and another is roasting there may be a problem.
Feel by vents to make sure air is blowing or radiators are heating up. Lack of air flow a vent could be blocked or leaking.
Look up the heating system try to find out how old it is. Forced air system will typically last 15-20 years, while a boiler may last 25 plus years. This all depends on the quality of the system, maintenance, and usage.
Look for stickers of when maintenance was last performed. Regular maintenance can increase the life of the heating system.
Look at the furnace or boiler. If it is older with corrosion in places it may be past its prime.
Listen for any strange sounds when starting up and running.
For forced-air units look in the vents. Stick your hand in the vent, or get a cheap little camera that attaches to smartphones, check to see how dirty, damp, or moldy it is. The ductwork may simply need to be cleaned but if there's a large amount of mold it may be time to get the whole system checked out.
If natural gas or propane are used with the heating system stand near the pipes and smell for any gas.
With radiant heat check for any leaks. Look around any baseboard heating units or large radiators. If the heating system is in the floor go to the floor below and look for water spots on the ceiling.
Check the air filter. An air filter in decent shape means it was probably changed regularly. An extremely dirty air filter I would figure the previous owners didn't change it often and probably didn't have regular maintenance done.
Look for vents or heating elements in every room. Preferably there should be a heat source in every room and also an air return vent.
Check to see if the size unit is correct. Ok, I'll admit this is a pretty complicated process but you can get a general idea from some online calculators. Look up your area:

For my area 45-50BTU per square foot is required. Find out the BTU's of the furnace and times it by the efficiency of the furnace.
For example, if you had a 1600 square foot house you would want a furnace with a BTU output of 72,000-80,000. Let's say the furnace is a 90,000btu furnace and has a 90 AFUE (annual fuel-utilization-efficiency) just times 90,000 by 0.9 to get the output of BTUs. This furnace would produce 81,000btu's and should be big enough for the house.
Keep in mind the size requirement of the furnace can change based on many factors such as:

Insulation
Number of windows
Age of windows
How much sunlight or shade a house gets
Hight of ceilings
How many floors a house has. A two-story house will need less heat as opposed to a single level ranch house due to the upper floors insulating the lower floors.
It is complicated to make sure a furnace is the correct size. Even so, it is still good to be able to have a general idea of what the furnace should be.
A general home inspector may only quickly look over the furnace. But if you point out things and ask questions they may be able to explain better or take notice of a potential problem.
Cooling systems.
The most common system is a central air cooling system. There can be window units but I wouldn't recommend leaving window units. There are parts inside and outside inspect both as well as you can.
Outside condenser.
This sucks air from the sides to disperse the heat it has picked up from the house. Make sure the area around it is clear and not blocking airflow. Plants within a few feet should be cleared out and remove any climbing plants that may have started to climb the outdoor condenser.
Check the coils for debris. Make sure they are clean. If the coils are dirty it can be as easy as getting a garden hose to clean them off.
Make sure it is level. Leveling the unit should be fairly easy. They are not as heavy as they look. An unlevel unit won't work as well and it can put stress on the pipes carrying refrigerant to and from the unit. If you are worried about crack lines and issues call an HVAC specialist. Else simply level it yourself or get a handyman to do it. A handyman should charge much less than getting an HVAC technician to the property.
Look at the fan blades. Make sure none are bent or any issues with them.
The inside evaporator coils are harder to see. Unless there is easy access to them for some reason it probably won't be possible to view them. You can look at the lines running to them and check for any obvious damage but you will probably have to turn it on to get an idea if it is works or not.
The best test here is to turn it on and make sure it is starting to get cold.
once turned on make sure the fan kicks on and also the fan blades outside are on.
The air will most likely feel cool coming out of the vents no matter what but wait a while to make sure it is getting cooler in the house if you can. Circulating the air may make it a degree or two cooler but if it stops cooling soon after that and keeps running there may be a problem.
When you go to turn it on and nothing happens check a few things before deciding to call a professional.
Thermostat problems. The batter can be dead or the thermostat not working and needs to be replaced.
Check the breaker box to make sure the breaker is on.
There should be a disconnect switch or pull-out box that goes to the AC unit. Make sure that is turned on or the pull-out box is facing up. The pull outbox can be inserted upside down and won't supply power then.
Check the power on the side of the furnace. Since AC requires the use of the blower to circulate the air make sure the furnace has power for the fan to run.
Make sure the blower fan cover is in place. There is a little switch that won't allow the fan to start if the cover is off.
The AC unit may have fuses. If you don't know how to test these and have checked other simple problems it may be time to call in a professional.
One last tip for central air. If the unit is older it may not be able to be recharged or it will get expensive since freon is no longer being produced or imported. AC is a closed system any unit that needs to be recharged has a hole somewhere. It may last months with a recharge or years depending on the hole size and placement. A HAVC technician can sometimes easily find and fix the hole or it can be expensive depending on what part of the unit is leaking and needs to be replaced.
Those are some of the basic tips for HVAC. These are expensive things to replace so if any part of it isn't working, old, or missing get estimates for replacing during your due diligence time.
Removing or Adding Walls
Figuring out your design and plan for the house fast is important for being able to estimate your rehab budget. If possible come up with a couple of plans. Trust me eventually you will run into a situation where what you want to do and what is reasonable for the budget won't match.
Prices here depend on local lumber prices and contractors. Unless you know exactly what you are doing don't start removing walls yourself. Unless it is a half wall that doesn't touch the ceiling… Then go ahead and tear that wall down.
When you start removing walls almost always plan on them being supporting wall and get an estimate from a contractor.
Figure in that you will need to get rid of all the debris from the work
budget for the fix to the walls and floor.
Codes for framing a wall vary greatly around the country. Check carefully the first few times when budgeting for this work.
Insulation
Insulation is an important part of keeping the house warm or cool. Unless if the drywall has holes or you can easily look in the attic for insulation it may be hard to determine how much insulation a house has.
First, look up codes for insulation in your area. It doesn't help to estimate the cost of insulation if you have no idea what is required in your area.
To get a better understanding of the different types of insulation you can take a look at this website.  It is also helpful to understand what should be insulated. These areas should be insulated:
Unfinished attic. Typically loose fill or blown insulation is in the attic. If HVAC appliances are in the attic in between the rafters can also be insulated.
The finished attic should have insulation in the rafters and between studs on the "knee" wall.
All exterior walls. Any wall between the inside of the house and an unheated area like an unheated garage or vented crawlspace.
Unfinished basement walls. Make sure there are no leaking or moisture problems first before putting up insulation.
Above ground foundation walls.
Storm windows. Make sure they are caulked properly to seal them.
The ductwork in non-climate controlled areas.
There are a few things to check when looking into insulation:
Most heat is lost through the attic. That makes the attic the best place to start. Find a way to get to the attic so you can see the insulation. Measure the amount that is there if possible. Take a look to make sure the insulation has not settled and compressed down lowering its effectiveness.
If you can get up to the attic and there is a lot of moisture up there things may not be insulated well. The vapor barrier between the attic and the rest of the house may not be there.
If you live in a cold area and it is winter check for ice hanging off the roof. Under insulated houses can lose heat in the attic that can melt snow on the roof. When that water starts to drip down it forms ice. This can also create ice dams and cause roofing problems.
When the AC or heat kicks off does the house immediately feel like you're in an oven or freezer?
How old is the house? Older homes tend to have less insulation or the insulation present isn't as effective as current insulation.
Drafts near windows or doors. Simply stick your hand near windows or doors to feel the draft. You can get your hands wet to feel the air movement better. Still have a hard time telling, use a tissue or piece of toilet paper held up by windows or doors and see if it moves.
Large temperature shifts from room to room. This can be an issue with the furnace or AC but it could also be a lack of insulation problem.
History of pipes freezing. It could have been an unnaturally cold time or bad insulation. If there have ever been frozen pipes in the past make an extra effort to check the insulation in that area.
You can ask the sellers what their average heating and cooling bills are. High bills can be a sign of bad insulation.
This only works with large temperature differences but it can be useful, touch a wall, ceiling, or floor. If it is hot or cold outside an uninsulated area will feel hot or cold. Keep in mind this isn't a great test most of the time only in very hot or very cold temperatures. Even then it is hard to tell without an insulated wall to compare it to.
Evidence of rodents and bugs. If the creepy crawlies are frequently getting in there are holes that heat or cool air is escaping from. Seal up and insulate those spots if possible.
Need to check for insulation. Turn off the breaker to an outlet and take the cover off. You may be able to see a little insulation poking out. You can also take the box out to get a better look at the walls but wires may need to be disconnected and reconnected for this.
Depending on the type of insulation used and how much is needed this is a moderately costly fix. It can range from a dollar or two for a square foot up to 5-6$ a square foot for spray foam insulation.
Some big box stores have equipment that can be rented to blow insulation into attics. Tackling it yourself could make adding some extra insulation in the attic a great selling point and a relatively cheap job. A little practice and learning and this could be an easy way to save some money.
Drywall or Sheetrock
When looking for drywall damage is fairly simple. You are looking for cosmetic problems and how expensive they will be to fix. Don't forget to add extra cost for replacing drywall by walls that get knocked down or drywall needed for added walls.
Besides any cosmetic damage make sure the drywall doesn't smell. Some smells are difficult to get out of drywall. Sometimes a good primer will be all it takes to get rid of the smell. Other times it could be cheaper to replace all the drywall.
Smoke and urine smells can be difficult to get out of drywall. I have had good luck with oil-based primers. But it can require a couple of coats of primer to get rid of the smell. Price out painting or if drywalling will be cheaper. Keep in mind that you can paint but may still end up with the cost of redoing the drywalling if the smell isn't gone.
When looking at the drywall take note of any:
Small holes.
Water damage. The damage will usually be accompanied by discoloration.
Cracks in the drywall.
Bumps or bulges. This can be from water damage or a bad mud and tape job.
Watch for gouges or scrapes
Screws or nails that have popped out. Especially near the edges.
Bowed drywall.
Sagging ceiling.
Tips drywall
If there are only small fixes need many times a good painter can handle small fixes or patches. When a large amount of drywall work is needed it is better to hire someone or a crew that specializes in drywall.
It can be hard to schedule around large drywall jobs. The job may take three days to weeks. It depends on how fast the mud drys and can't be rushed if there is wet mud. If it is too hot, cold, or humid the mud will not dry and increase the time it takes for the drywall job. Keep that in mind when scheduling jobs that require the drywall to be done.
An area with small scratches over the entire wall or indents may not be a teardown job. A drywaller may be able to put up a skim coat and even everything out.
Walls and ceilings can be textured. In my area, people prefer smooth so we tend to stay away from the texture. If it is common in your area it can be a cheaper option.
There are a few different kinds of drywall. I'll briefly go over a few different kinds since it will make a difference in the price.
Regular drywall comes in 1/2 in and 5/8 in thick sheets of different sizes. On a typical wall 1/2 in is used and occasionally on ceilings especially with newer lighter sag resistant drywall. 5/8 is pretty typical for the ceilings but is heaver to work with. There is also 1/4 in drywall sheets that are used to go over an existing wall, not on bare studs. It can help cover up an old damaged wall without having to tear it down or add as much thickness.
Fire-rated drywall. When there is an attached garage or any area that requires improved fire protection per your codes fire-rated drywall is required. It isn't fireproof but in the case of a fire, this takes longer to burn and gives people time to get out. Make sure the right drywall is being installed else when inspected they can make you take it down and put up new.
Green drywall. This is mold-resistant drywall. This should go around tubs or showers. Products are always changing it may come in different colors but make sure it says moisture resistant. It is a bit more expensive and won't prevent all mold but it resists better than regular drywall.
Cement board. Ok, this isn't drywall but when making sure the right products are used make sure cement board is going down under the floor tile. It gives the floor extra structure, is moisture resistant, and is a good surface for the tile to bond to.
Windows
New windows can be a big selling point for many people. It helps everything look fresh, new, and updated. People think of energy efficiency with new windows. But they can be expensive to replace.
If the current windows are good it isn't worth it to replace them. Here are a few signs it is time to replace a window:
The window is broken. This one is pretty self-explanatory, if there is a hole get a new window or new glass installed.
Make sure the windows open and close smoothly.
Once opened the window remains open by itself.
There are no gaps or openings around the window.
Easily hear all outside noise. Old windows don't provide much sound insulation.
Single pane windows. These are older less energy-efficient windows.
Feel a draft. There isn't a good seal around the window and cold or warm air is getting inside.
The window frame is damaged.
Frosted between the glass. Moisture getting in between the panes of glass means the window seal has failed. This lets the insulating gas out and air in. The window is no longer energy efficient.
When I see these issues I plan on replacing the windows. Larger windows will be more expensive to replace. Also, having to change the size of a window will affect the price. Old houses can have different size windows than what comes standard today. The windows can still be replaced easily enough it may cost a little more in labor depending on any additional framing or adjustments that need to be made.
Doors
I didn't think much about doors on our first flip and didn't budget accordingly them. I accounted for the obvious broken door that would let anyone into the house but didn't think of closet doors or replacing a few of the interior doors. Now I check every door in any house we look at. Watch for any of these issues:
The door won't open or close easily.
The door doesn't latch close properly.
There are missing doorknobs or the doorknobs are old and falling apart.
A door to the outside doesn't lock properly.
For outside doors make sure there is no rot or damage to the casing/trim.
Having a fireproof door between an attached garage and entry into the house.
If planning to have carpet installed or flooring that a door will still open and close.
The door opens in the right direction. Having a door open over a steep flight of stairs is a bad idea plan to change it. Opening toward a landing is acceptable.
Having proper locks on an exterior door.
The door isn't hitting the ceiling, wall, or closet when opened.
The door isn't warped or crooked.
Doors to the exterior have a good seal and don't let in drafts.
Screen doors work properly.
Any door to the exterior of the house should be secure. Any flimsy old door should be replaced for security purposes. If it would easily fall over in a light breeze have a new one installed.
Any rust or corrosion either fix or replace the door.
Watch for missing doors to bathrooms, bedrooms, or closets.
Exterior doors will cost more than the interior doors. Decorative exterior doors can cost from several hundred to thousands of dollars. Coset and bedroom doors can be anywhere from a hundred dollars each to several hundred dollars.
Trim and Paint
These are some of the finishing touches and if the paint or trim looks a little sloppy I plan on replacing or repainting. Keep in mind the style you have planned for the house. I like to spend a little extra money on things like trim and I learned the hard way to buy good quality paint. I also like to pretend I am an amateur carpenter and enjoy making my trim.
Measure rooms so you have an idea of what materials you will need. Currently, because of the pandemic, the price of many materials is up so careful when pricing. If you can find a good carpenter they can make a big difference in the finished look of your house. A few things to keep in mind when estimating trim and paint are:
Account for missing trim that will need to be replaced.
Trim you will need if a wall is moved or trim that will be broken or incomplete due to the wall being moved.
Keep with the style of the house. Having elaborate trim in one room but basic builder trim in the very next room looks off and not planned out well.
If you add an island or peninsula trim and backing on the cabinets will be needed.
There should be a toe kick around cabinets in the kitchen.
Plan to paint the entire house. Fresh paint makes a room feel clean and updated and complete.
Knowing if a room needs to be painted is pretty apparent. If the room stands out, colors aren't neutral or complement the rest of the house, walls are marked or scraped up, paint doesn't look fresh.
For painting keep in mind tall ceilings and the amount of prep work will affect the price.
If you have new drywall or sheetrock it will need to be primed before painting. That will add to the cost.
Going from a dark color to a light color will require more coats and increase the price.
Don't go crazy with color. Keep walls a neutral color. If you want to decorate with accent colors, rugs, and furniture those can be changed easily. I just suggest keeping walls neutral.
A good painter may be able to get the paint cheaper than you due to the volume of paint they buy. You're not always saving money by doing this one DIY. Either find the right painter or the right price for paint.
These finishing touches help sell the house. Don't budget to fix everything else and skimp in this area. Don't hire the cheapest person to do the job inspect their work.
Painting is one of the easiest DIY jobs. If you are going to do anything you can try painting. It's not just slapping paint on a wall and it will take you much longer than you plan unless you're very good at it and have experience. It may save you time and money hiring a pro. If you want to start some DIY projects this is a good starter project, but don't ruin your almost complete project with a terrible paint job.
Cabinets and Countertops
Kitchens and baths sell homes. Cabinets and countertops make up the main part of the kitchen. When deciding if you will replace cabinets you are only looking at a few things:
How do they look? are they in good shape and look nice, do they match the style of the house, are they outdated.
Will hardware need to be changed.
How do they function? Open every cabinet and drawer and make sure they work smoothly.
Check for damage inside the cabinets and drawers and especially under the sink area.
Few tips. If you are on a tight budget and feeling ambitious you can get stock cabinets with a little creative work to design and fit them in make a big impact. Really tight budget? Get unfinished cabinets and stain or paint them yourself.
When to replace countertops
Changing the layout of the kitchen
Old and discolored or damaged
Don't match the style of the house or kitchen
What type of countertop should you use?
I would recommend staying away from butcher block. I have seen a few people do it and in my area, those houses don't sell fast.
Laminate can be a good option in a lower end house. I would usually suggest getting better quality and carefully picking out the design.
Quartz is one of the most expensive materials to use. Unless you get an amazing deal somehow the return on investment may not be worth it.
Granite is my favorite. We found a good granite dealer who charges by the slab, sticks to their timeline, communication is great, prices are reasonable, and all-around great to work with. It makes me bias toward granite but I also feel it gives my kitchen something extra and makes the house sell faster.
Even if you have a backsplash with the countertop I like to extend it up to the bottom of the cabinet and behind the stove with tile. I have found good deals on glass tiles, this gives the kitchen an expensive look that buyers tend to love in my area, or even simple white subway tile looks and protects the wall better than nothing.
Flooring
I usually expect to replace some part if not all the flooring in any flip. There are a few things that may cost or save you money:
In older homes check under the current flooring. Many times in homes older than the 1970s there will be hardwood floors. If those floors are in good shape and can be refinished that is a great selling point.
Watch out for soft spots or holes in the floor. The subfloor will need replaced and add to the costs.
Check for warped floors. It can be a sign of water damage.
Sloped floors. This can be from foundation settling or problems. It makes installing new floors more work.
Movement in the floors. Especially when installing anything like tile make sure the floor is solid and doesn't need to be reinforced. Movement in the floor can break tile or cause other types of flooring to pop up or pull apart.
Smelly houses. Urine smells can be a nightmare to get rid of. If you smell urine plan on taking out all current flooring and using an oil-based primer on the floor. This may not be enough and if the smell comes through the subfloor may need to be replaced.
The type of floor you put in can drastically change your budget.
Some of the newer vinyl and laminate plank floorings have come a long way. They are reasonable in price and easy to install. With a little practice or the help of someone who has experience with these floors, it can be a good option for a DIY project.
Carpet is usually a budget-friendly option. But there are many places people prefer little to no carpet.
Engineered hardwood. This can be a great option it can be more expensive than vinyl, laminate, or carpet but more cost-effective than solid wood floors. It gives the home a higher-end look. It makes a good selling point since it can be redone a couple of times increasing the lifespan of the floor.
Solid wood is one of the more expensive options but has the appeal of being able to be refinished several times. This makes it a very long-lasting floor.
Tile floors can last decades. If I see a nice tile floor in a house that isn't badly outdated I will sometimes keep the tile and replace the grout. Tile varies in price greatly but what can get expensive is the labor to install the tile. If you are looking for a skill to learn to save money, learning to lay tile well is one of the best money-saving skills to have.
Permits
Permits can add anywhere from a few hundred dollars to several thousand depending on where you live. Most times you can find local information online to give you an idea of what permits will cost.
Double-check to make sure your contractor or you are pulling the correct permits.
It might be beneficial to pull your permits. Then if there are issues with the contractor they are not the one in charge of closing and completing the permit.
Mold
I want to make a special note about mold. A small area less than 10×10 can be simple to remove but larger than that call in an expert. This can cost anywhere from a few hundred to thousands to properly remove the mold. Be cautious about any house with large amounts of water damage there could be mold hiding.
Asbestos
This can be in cement, floor tiles, insulation, walls, and pipes. Houses built before 1980 may have asbestos products in them. If they are intact it should cause no issue. But if you are tearing up an area with asbestos a specialist should probably handle it.
Whether the asbestos is a problem or not it tends to make people worry if they hear it is present in the house. If you happen to find it and it is damaged and needs to be removed or within budget to have removed get it taken care of.
Lead
Homes older than 1978 can have lead in them. Lead paint is one of the most common issues. If you suspect lead paint there is special encapsulating paint that can be used to cover the lead paint.
A contractor who is certified to remove lead may be needed and this can add to your budget. If you are doing work yourself make sure to check for lead before demo, sanding, or scraping old peeling paint.
Electrical
Unless you are an electrition, in a related field of work, or have a large amount of experience with wiring and electrical systems inspecting the electrical can be tricky. There are a few easy things to watch out for that will give you an idea of the extent of work that needs to be done:
If the power is on test every light fixture, fan, or appliance.
At any home improvement store, you can pick up a cheap electrical outlet tester. This verifies the outlet is grounded and working.
Any two-pronged outlets will need to be changed. The wiring may or may not be updated that is run to the outlets but regardless it needs to be changed.
Look for GFIC outlets in the kitchen and bathrooms. These are required in any area that is close to water.
Open the breaker box door. Don't take the panel off just open the door. If the box is old and crowded, it could be a sign it needs to be updated.
When looking at the box how many rooms are on a breaker. If there is a breaker per room and a couple for the kitchen there is a good chance the breakers won't be popping constantly. If several rooms are on one breaker you may need to upgrade the box.
If you visibly see knob and tube it is a good idea to get it removed. Even if it isn't connected to anything people can see it and suspect improper wiring or an inspector may recommend a buyer get additional inspections because of it.
When updating a room account for any outlets or lighting you will be adding.
If there is a detached garage or shed make sure the power is run correctly.
Test any wires that are dangling to see if they are live or not. There are non-contact voltage testers for 20-30 dollars. It's a safer option than touching it with your fingers.
Have a Check List
When you first start estimating rehab costs the learning curve can be a little overwhelming. Plan to miss things and have surprises pop up. Write down a checklist or print one off to help keep track of what needs to be done.
This helps create a scope of work and gives a contractor a good idea of what you want to have done. The better idea they have the closer of an estimate they can give you.